A tribute to Bill Price founder of the ReadyTemp "Instant Hot Water Recirculator"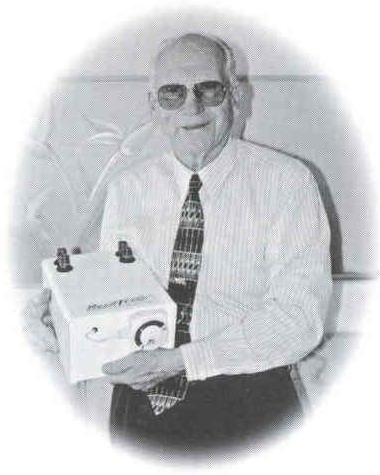 Bill Price was fascinated at a very young age with anything mechanical. At the age of 14 he put his first car together from scrapped parts he picked up where ever he could find them. It was a model T ford of sorts and, like any young boy, he was proud of his first car. Soon he discovered how to improve on the motor performance and he had the fastest car in town. His creativity for improving on an existing design started at this very young age.
Bill married at the age of twenty and became a flight mechanic for Northrop aircraft before World War II. He received training on aircraft engines and soon performed pre- flight engine checks, structural inspections, compass compensation, and performed in flight checks. He entered the Army Air force in 1944 and was assigned to the 361st Air Service Group at March Field in Riverside California. He entered the technical school and received specialized training on the P-61 and P-80 engines and structures. There he inspected, maintained, and repaired all types of Army aircraft. Bill was honorably discharged from the services in 1946 and returned to Northrop until 1963. He worked on various research assignments including the B-49 Flying Wing and other projects related to the flight line.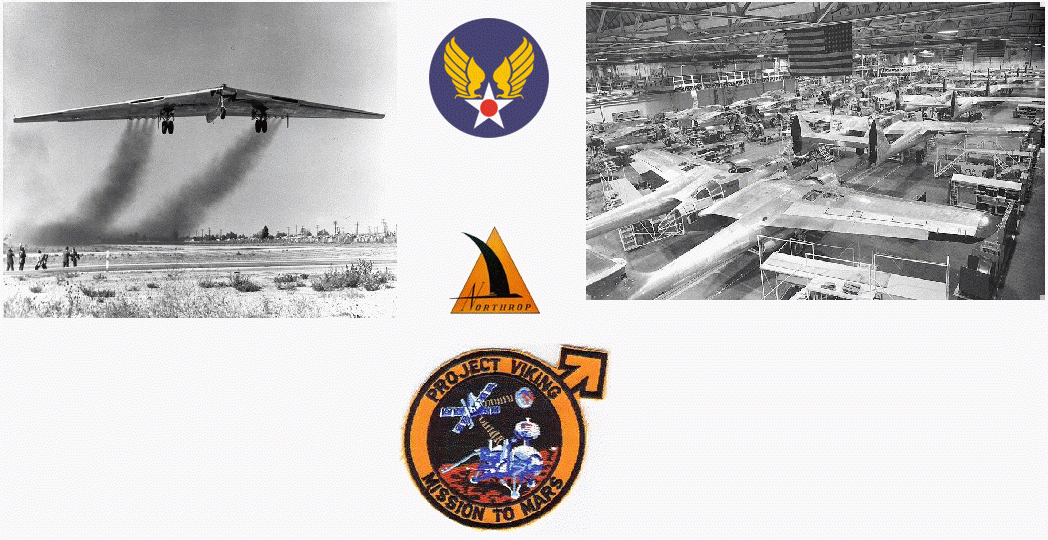 In 1963 Bill joined TRW as a research assistant. At work he was surrounded with a bunch of bright young engineers and was inspired by such talent. With this inspiration he worked very hard and he soon became the go-to guy for anything that could be designed or built from a scratch drawing on a napkin or note pad. He loved the machine shop and could fabricate just about anything the engineering department needed. Soon he was given a lab to run and he had a free hand to put it together for research projects. Bill worked on many space projects and ultimately worked in the lab as a research analyst for the Viking Mission to Mars project. In 1976 the Viking II successfully landed on Mars and began sending valuable information to earth. This was a significant historical event and he was very proud to be part of the team that made this landing a success. Below image on the left shows Bill (front left) working on the Viking II Biological Package in a clean room. He can be seen on NASA's historical web page at http://history.nasa.gov/SP-4212/ch7-4.html#st38
.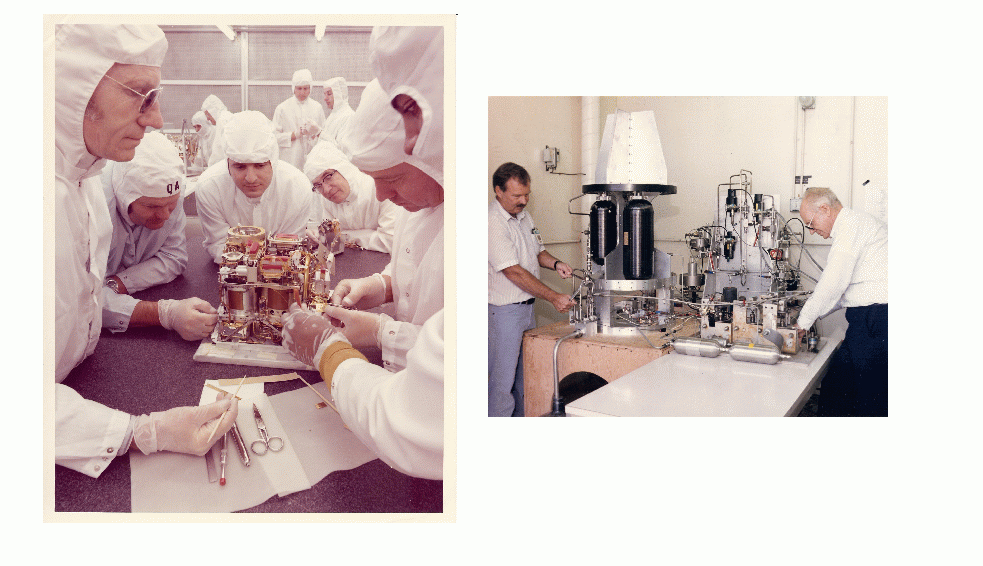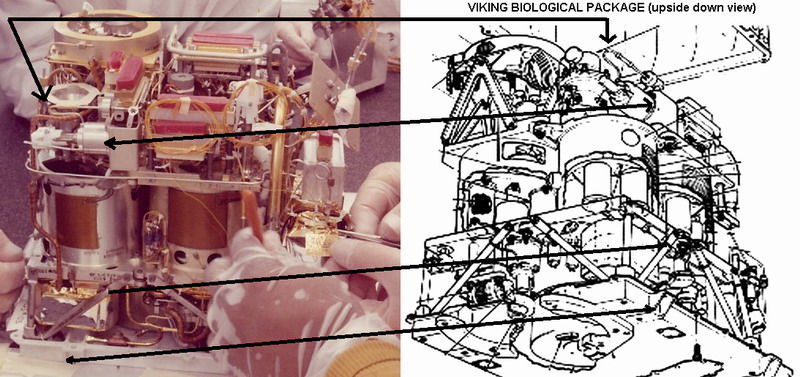 VIKING II Biological Package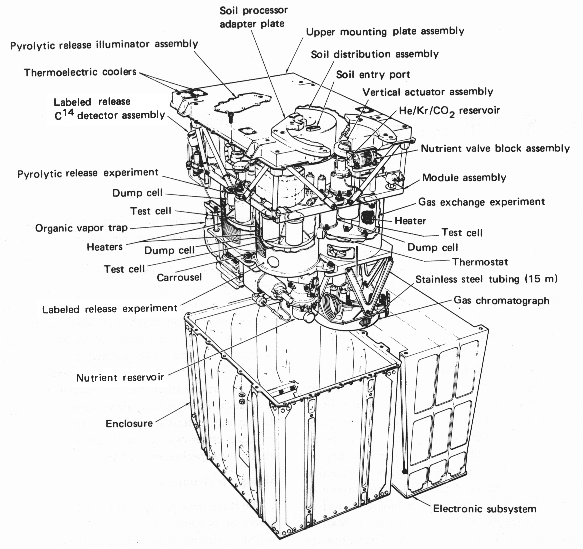 In 1988 Bill retired from TRW. He was called back several times to help out his old team- mates. They missed him dearly and he truly enjoyed his work. Finally he called it quits in 1989 but still had that burning desire to stay productive. He loved to solve problems. Bill and his wife, Faye, moved out of Redondo Beach after 50 years where they raised their family. They purchased a new house in Oceanside, California, and this added a new excitement in Bill's life. In this new house Faye complained about wasting a lot of water waiting for the hot water to finally arrive in their bathroom sink. She asked Bill, "how come we can put a man on the moon, but we can't get hot water in our new home?" The same situation occurred in the shower and in other rooms. After a little research, Bill discovered that this problem could be solved, but it required a major modification to the plumbing lines in the house. This house was new and he was not about to tear into the walls of the house to re-plumb for instant hot water. And here is where his idea all began.
"How come we can put a man on the moon, but we can't get hot water in our brand new home?"
Bill thought that if you could just push all of this cold water back where it came from instead of having it go down the drain, this would solve the problem. Meanwhile, you need warm water at the faucet and this takes some time to clear the lines. He felt this process had to be automatic and convenient, so the research began. Bill took three years to develop his product. "I recall just one more change," says his son Wes. "He was a perfectionists in so many ways." Anytime he saw a way of making the system more efficient, he would implement the changes. He continued to change the product until he had it right. Once he had the design down he knew it was unique and worth filing for a patent. Each model was built around this unique design that sets it apart from all other recirculation products on the market. Many improvements continued, but the core design around the patented manifold remains in place today. Bill was very proud of his engineering accomplishments and this was the final product that he took from an idea, to design, to full completion. Bill Price passed away in 2010 and left a product behind that is still saving water today, one of our most precious resources.
Lockheed Shooting Star 1944